Our bookings for December are filling steady but we still have spots available for most of December.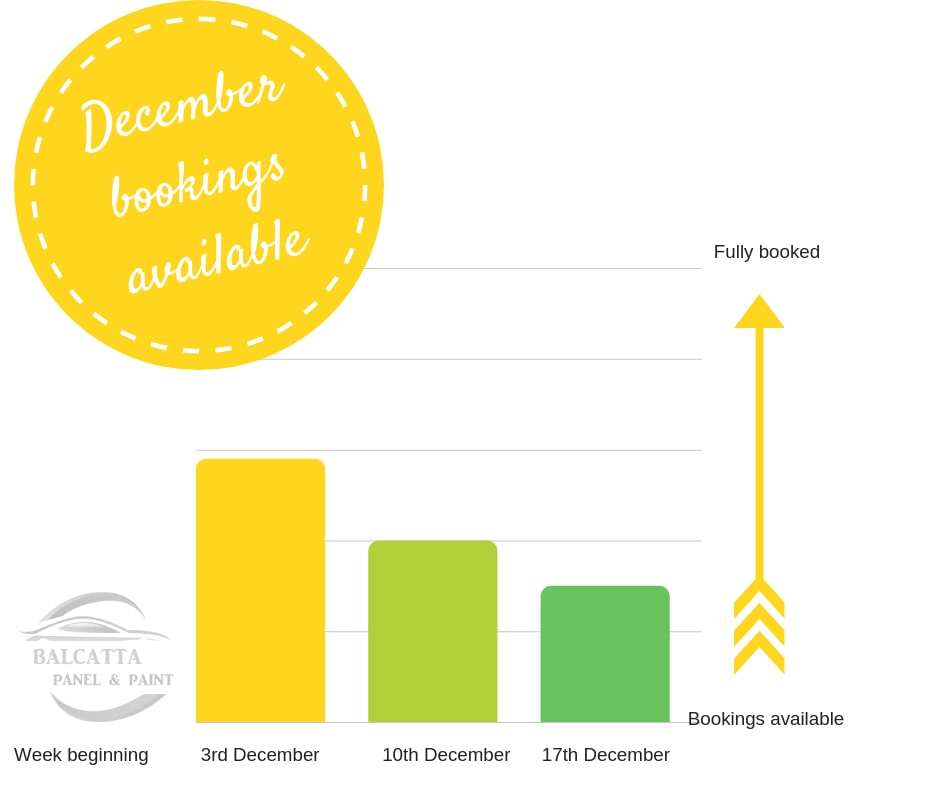 If going through insurance, please remember that the repairs need to be authorised by your insurance before we can start working on the car which can take up to a few days depending on the insurance provider.
To avoid delays, bring in your car in for a quote as quick as possible so we can send it all off to your insurance company.
Here are our quick tips to save time during the claims and repair process:
While lodging a claim tell your insurance that we will be your repairer.
They will assign the claim to us and we can send the quote once ready straight away to them.
Already eying a time to have the car repaired? Let us know so we can make sure we are ready for you.
Organise your transport for the time you will be without a car. Our average repair time is 4-5 days.
If not at fault we have teamed up with Compass Claims to provide you with a free loan car. Let us know if you require one.
Come in for a free quote to our shop. We can't quote from images and need to have the car on our premises to quote.
We are wishing you a happy holiday season! If you have any questions come in to our shop and we will help you out.
Please also check out our Xmas Trading hours 2018