When having a car accident, the last thing you want to deal with are impersonal smash repair shops with no customer service.
Good thing is that in most cases you have a choice on who repairs your car.
Our business here in Balcatta has been around for many years dealing with all insurance companies and having strong relationships with our local community.
We are Perth owned and we operate with a small team of friendly local people. When coming in for a quote you will meet one of our friendly estimators. Andrew and Bryan and we will look after your right from the start. Having your car repaired can be such a stressful experience and we will welcome you with personal service and a friendly environment.
As locals, we do understand Perth's traffic conditions and how these bingles happen in shopping centre car parks that are just terribly designed.
Not sure with which panel shop to go?
Here are our 5 benefits of picking a local Perth business:
1. Personalised service
When we repair your car we know your car and you as our customer. Andrew the owner of our shop personally inspects each car. He knows the services you request on a regular basis and can even tailor services to make your experience even better. We offer a lot of tailored solutions starting from bumper replacement, courtesy vehicles and excess payment over the phone. We also offer a lifetime warranty and if something is wrong you can always come in and we will sort it out.
2. We keep our community unique
We agree, we do look industrial, but we are not your cool hip coffee shop nearby. However, we do give a unique flavour to Balcatta's landscape. Across every suburb, you have a similar chain of fast-food, groceries and stores. While our shop might not be your number 1 place to visit (who really wants to visit a smash repair shop?) we are one-of-a-kind.
3. Know the people behind our service
When you personally know the people behind our business, you enjoy a connection you would not otherwise have. Our team is small, and you will deal with Andrew, Bryan, Nola or Sarah on a regular basis. Together with our team of local panel beaters and spray painters we are offering amazing service and make your car look new again.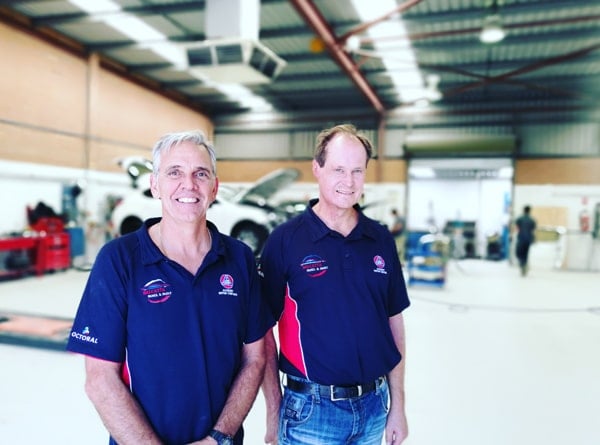 4. Better customer service
If you've ever dealt with a large corporation, you know getting help can be a nightmare. You call a number, only to be transferred three times and put on hold. Even if you manage to talk to an actual person most likely they can't make any decisions and there is little concern that the company might lose you as a customer. Here in Balcatta, we look out for you and with our personal approach, we take any problem seriously.
5. We are local and backed by the Car Craft Group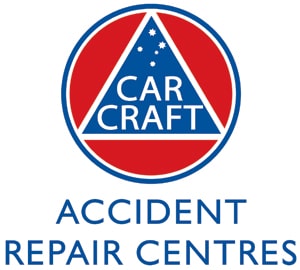 Car Craft Accident Repair Centres are a group of quality smash repairers and panel beaters that are the recognised leaders in the smash repair industry and the first choice of the motoring public for smash repairs and motor vehicle maintenance. As part of the group, a high standard is maintained by workshop inspections to ensure quality of work, customer service and shop presentation.
In 1987 Car Craft Panel & Paint Ltd was formed in Western Australia by a small group of body repair business proprietors with a vision to establish a network of professional businesses to lift standards in the body repair industry. Balcatta Panel and Paint is a proud member since 2008.